Leasing
Pope & Land's Leasing Team, consisting of some of the most distinguished and innovative professionals in the region, has controlled millions of SF of office space of every type and size, in all the major submarkets of Atlanta.

The key to a successful development is implementing an effective leasing strategy. Pope & Land's in-house leasing specialists are able to enhance building values by obtaining quality tenants for our properties. Our agents focus on structuring lease transactions that achieve the unique objectives of each investment and each tenant.

Tenant lease stability is testimony to the standards of our in-house leasing professionals and to our leasing and management philosophy.
Barrett Lakes Center's Leasing Team
Pope & Land's leasing professionals can accommodate a wide range of tenant space requirements. Contact the designated leasing agent below for a list of our available space options.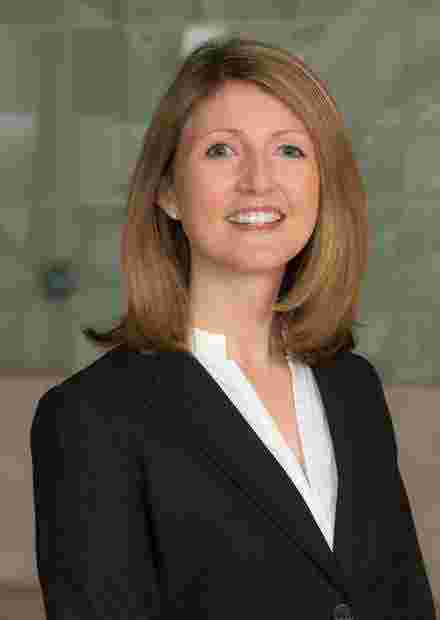 Jennifer Koontz has been with Pope & Land Enterprises, Inc. for over 12 years, first as a Leasing Agent and now as Vice President of Leasing and Marketing. Since joining the company, she has leased and managed the interior construction build-outs of over 1.7 million square feet of office space in NorthWinds Center, 100 Milton Park, Atlantic Center Plaza, Cumberland Center IV, 3630 Peachtree and the Georgian Bank building in Gwinnett. Currently, she continues to lease 100 City View, Barrett Lakes Center, Barrett Business Center, Barrett Summit, 100 and 200 Glenridge Point and 3330 Peachtree.
She is a member of several national real estate organizations such as the National Association of Industrial & Office Parks (NAIOP), CCIM, the Atlanta Commercial Board of Realtors and the Young Council of Realtors. She was a member of the inaugural NAIOP Future Leaders program and past chairman on the Young Council of Realtors' Executive Committee. She currently sits on the Atlanta Commercial Board of Realtors' Executive Committee.
Ms. Koontz joined Pope & Land Enterprises, Inc. after graduating from Wake Forest University with a bachelor of science degree in Business from the Wayne Calloway School of Business and Accountancy.